Fault Finding - Diagnostics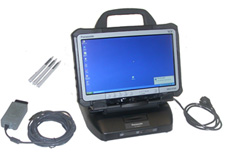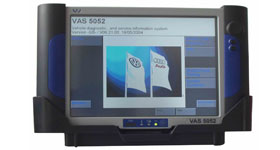 Are you having problems with fault lights/or your vehicle electronics?
We have the answer…..
We use VAGs own diagnostics VAS 5052 and the latest 6150A and 6160A
Using VAGs own dedicated software it allows us to scan and locate faults easier, providing you with a fast and cost effective way of repairing your vehicle.
Our system is manufacture linked for fast recoding and software downloads, including key and radio coding, fault lights and all modern vehicle electronics repaired.
Digital Service Schedules
The Digital Service Schedule (DSS) is the new process of protecting and logging your Audi or Skoda service history. From November 2012 onwards most vehicles will have their entire service history stored online in a secure database electronically.
Autotechnik LTD will supply you with a print-out of the service record each time you have your car serviced.
DSS has many benefits over the usual paper service record including:
Access to the full service history for the life of the vehicle

A security code which can be verified by all Audi and Skoda Centres to supply added support when selling or buying a vehicle

Security against forged documents or the records being missplaced

Proof of service work to protect your warranty
Maintaining a full and up-to-date Audi service history which is authentic and faithful will help preserve the resale price of your vehicle.
Off-board Diagnostic Information System (ODIS)
Recently, Audi have changed their diagnostic platform from VAS-PC over to ODIS (Offboard Diagnostic Information System). This allows the most up-to-date diagnostics of your Audi Vehicle, linked directly into Audi HQ using the ErWin platform.
This allows us to carry out repairs and diagnostics that would only usually be possible at a main dealer, including things such as software updates, ECU replacement amd key coding.
Here at Autotechnik, we have spent great resources in the latest diagnostic equipment from the award winning independent diagnostics firm, Autologic. Using AssistPlus, we deliver comprehensive diagnostics, providing easy access to support services as well as simple viewing and sharing of vehicle information, including vehicle data, fault codes, live technical data, pictures and video.
We also include a Complete Diagnostic Print-out with all our System Scans
To make a booking please contact our service department on 0121-561-5781 or send us an email by visiting our Contact Page